So, I don't have any pictures of us actually at the ballet, but this lovely group of ladies and I headed off to the ballet two weeks ago. We started out by heading to Casa del Tono for dinner, which is super yummy food. I have been there multiple times and am never disappointed. Their pozole is sooo good! The next picture is kind of dark, but I just wanted to show a typical scene for us here in Mexico. Taxis don't have seat belts and don't care how many people you squeeze it. We have put five of us in the back seat many a time.
Wait, here are some pictures off of google of the actual venue.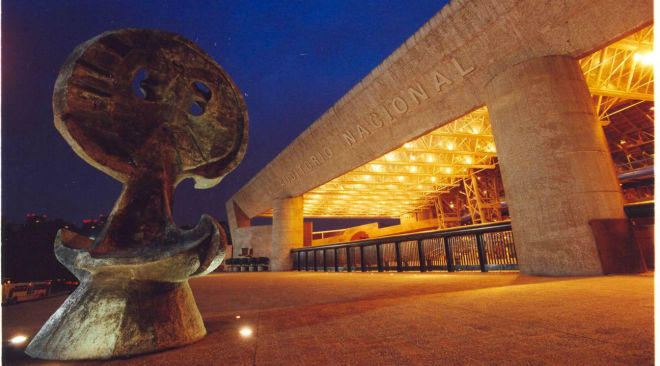 We bought the cheapest tickets in the back and as you can see, it is a huge venue! We ended up getting lucky and they didn't end up selling a lot of the closer seats and didn't want the dancers to look out on empty seats, so they moved us up close. It was great! It was a Russian ballet company that came to town and it was well worth every peso. An evening well spent!